Voice Actor Dave White brings so much to the ProComm family, it's hard to believe that it took a few years for him to gain traction. But he did catch fire (figuratively speaking), and since then has been a consistent and reliable performer, covering a surprisingly-wide range of VO styles for all manner of worldwide and regional brands including McDonalds, Husqvarna, PBS, Garmin, BF Goodrich, Sizzler, Carolina Panthers, PGA Tour and more. And he does it all with a calm, 'can-do' attitude that is very easy to appreciate. Let's learn more about Dave in today's #TalentTuesday interview.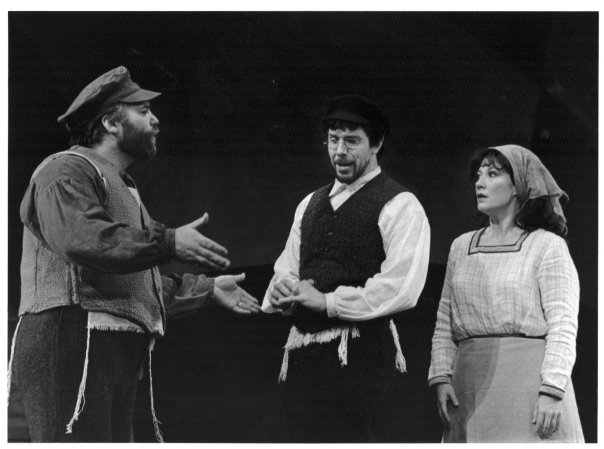 How long have you been working with ProComm?
I actually do not know. I would say about 15 years, however it took a few years before I was getting a steady flow of opportunities.
What's your favorite part of voice acting?
So many things but I think my favorite thing is making clients happy. Being a small part in making their creative vision a reality is very fulfilling for me. Might sound a little corny but it's true!
How did you get started in voiceover work?
I started out as a theatre and on-camera actor. I'd heard about voiceover from the beginning but also heard that it was almost impossible to get into. I cut my first voiceover demo in about 1986 and then another in 1990, but I didn't book my first voice job until about 1995. I started working from my home studio around 2004 and today, except for an occasional on-camera job, I work exclusively as a voiceover actor.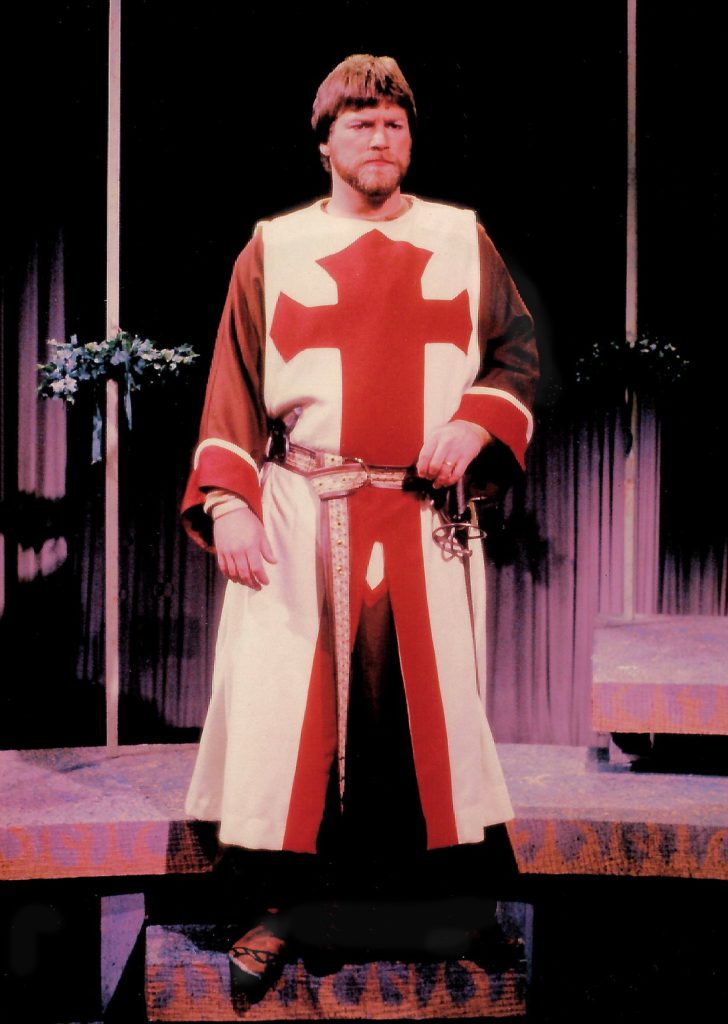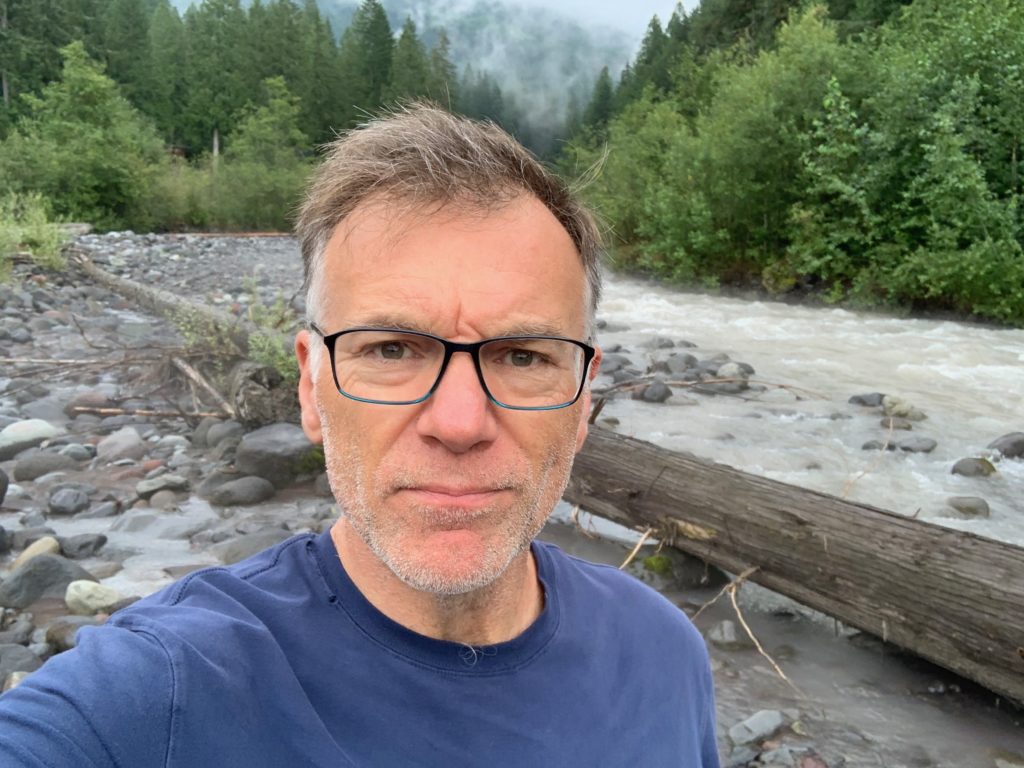 When you're not behind a hot mic, what do you like to do?
I love walking and hiking with my wife, Sue, and our dog, Betty White. I also like biking, playing guitar, glamping and spending time with my son Conor and his wife Ciara and my son, Ian.
Favorite album or recording artist(s)?
I like Johnny Cash, Hank Williams, Randy Travis, Michael Buble, Keb' Mo, Tennessee Ernie Ford, Chris Stapleton, Beatles and all kinds of other Dad music.

Favorite concert(s) you've attended?
The most recent was Keb' Mo Solo at the Moore Theatre in Seattle. He is amazing and the best guitar player I've ever seen.
What kinds of pets do you have?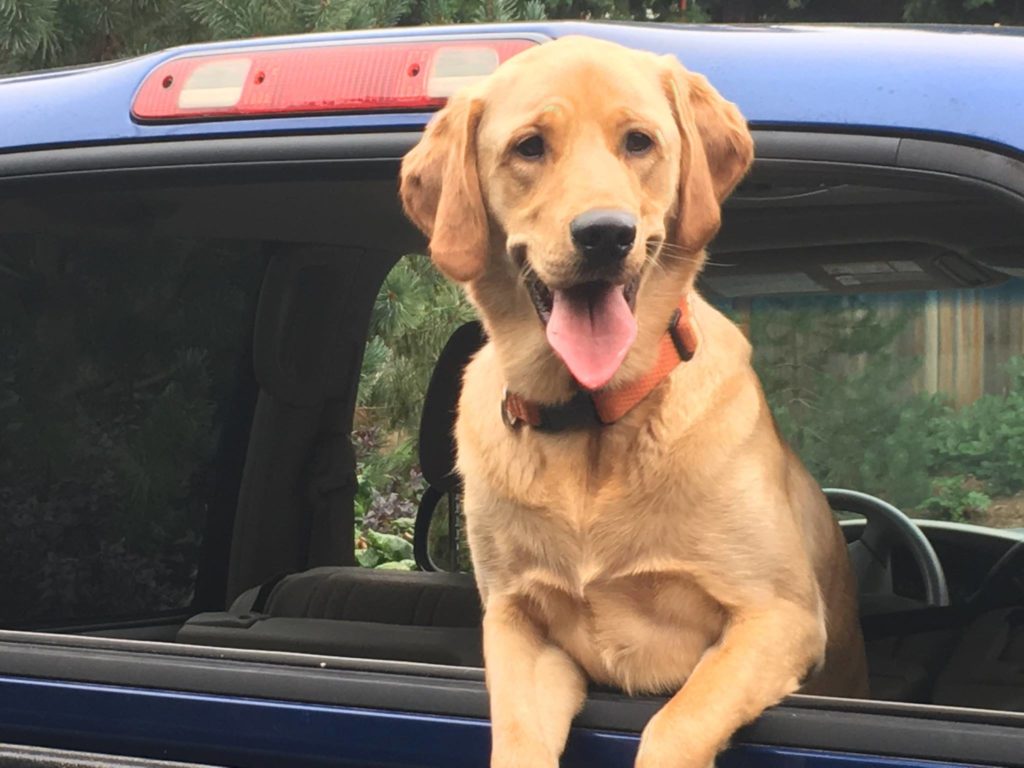 Betty White is a 4 year old Goldador, Lab/Golden Retriever mix. No offense to Buster, Chelsey, Bob and Kalley (our previous animals) but Betty is the best pet we've ever had. So smart and loving and she doesn't run off or wander into the neighbors yards……..much. She also stays right with me on hikes in the woods and loves the water.
What, or who, are you a "closet" fan of?
I watch episodes of Family Guy before bed every single night. I love going to sleep with the Griffins. I also watch the reality show, Big Brother on CBS. Shhhh!!!!
What is one of your favorite vacations you've taken?
I guess the most epic one was a 3 week trip to England, Scotland and Ireland with my wife. New York and Hawaii are always amazing.
If we looked in your refrigerator, what would we find?
Food
What was your first car?
The first one I bought was a 300 dollar 1969 Plymouth Sport Fury. The power steering fell off one day while I was driving down the road. I paid a friend to reattach it. The guy that eventually bought it from me was going to use it for a demolition derby.
Do you have any other special talents?
Absolutely not. In school, making people laugh and being an actor was the only thing I was really good at. It gave me a chance to stand out and get the attention I so badly needed. I was voted class clown, which is to this day the greatest honor ever bestowed upon me.
Do you have a 'most memorable session'?
Sort of. Many years ago, I was the voice of many different versions of The Talking Beer Opener. The man that invented the Talking Beer Opener got rich from it and decided to produce a movie about his life. It was called, "Ingenious." They flew me to Tucson, AZ 2 different times to appear in the movie as myself. My main scene was in a recording studio with Jeremy Renner and Dallas Roberts. Very exciting and surreal.