Voice actor Brian LaFontaine is all in when it comes to acting. His long list of on camera credits includes roles in Homeland, Stranger Things, and The Hate U Give, just to name a few. His voice can be heard nationally for brands like the PGA Tour, Jos A Bank, and Garmin. In addition to his voice acting and on camera work, he also hosts a podcast called 'You May Have Seen With Brian Lafontaine' featuring interviews with other professional actors and actresses. We took a few moments to find out more about Brian in today's #TalentTuesday interview.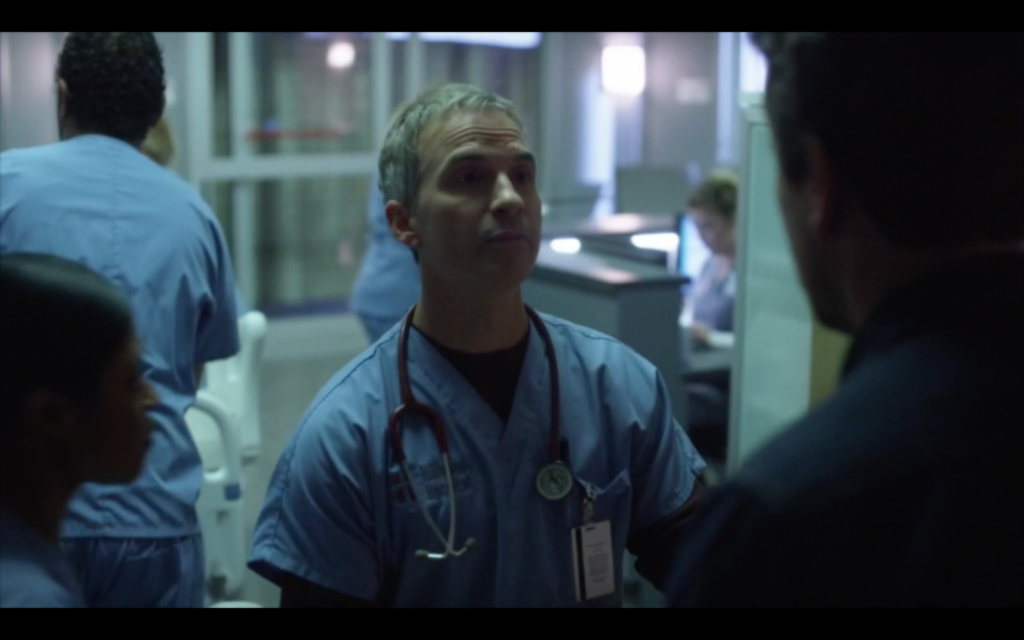 How long have you been working with ProComm Voices? SINCE 2003
What's your favorite part of voice acting? HAVING THE OPPORTUNITY TO INTERPRET THE COPY IN MY OWN WAY. BRINGING SOMEONE ELSE'S VISION TO LIFE OFF OF THE PAGE.
How did you get started in voiceover work? MY ON CAMERA AGENT REALLY LIKED MY VOICE AND SUBMITTED ME TO AUDITION WITH A LOCAL AUDIO STUDIO HERE IN CHARLOTTE. THEY REALLY LIKED MY VOICE AND PUT TOGETHER MY FIRST DEMO FOR ME.
When you're not behind a hot mic, what do you like to do? I ENJOY EXPLORING THE LOCAL BREWERIES IN DIFFERENT CITIES. I'M A BIG FAN OF CRAFT BEER. I'VE ALSO BEEN LEARNING TO PLAY PIANO FOR THE PAST FEW YEARS.
Favorite album or recording artist(s)? SPRINGSTEEN. HANDS DOWN. THE MAN IS A MIRACLE. HIS ONE MAN SHOW ON BROADWAY LEFT ME SITTING WITH MY MOUTH HANGING OPEN.
Favorite concert(s) you've attended? BORN IN THE USA (1985…wow, that's crazy to think about)
Favorite Movie(s)/TV? OOOHHH…SO MANY TO CHOOSE FROM. THE GODFATHER, WHEN HARRY MET SALLY, THE WEST WING, 30 ROCK, THE CROWN, THE MARVELOUS MRS. MAISEL.
What kinds of pets do you have? I HAVE A RIDICULOUSLY SWEET AND LOVEABLE BROWN PITBULL.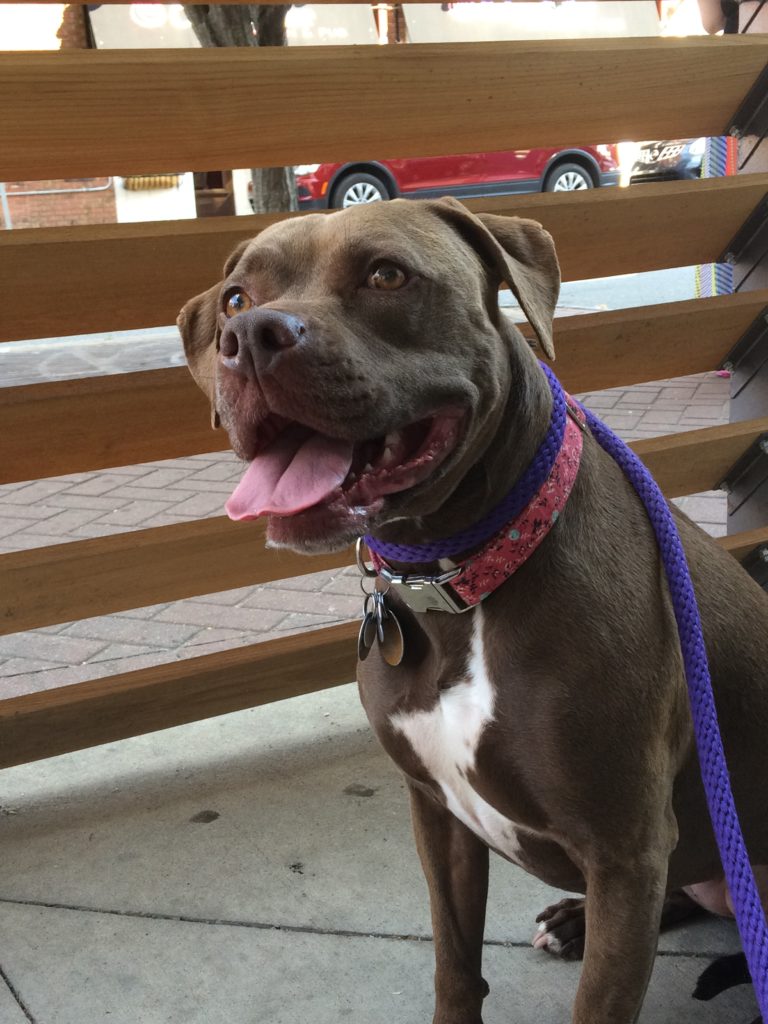 What, or who, are you a "closet" fan of? GOLF
What is one of your favorite vacations you've taken? IRELAND…INCREDIBLE! TOTALLY GOT UNDER MY SKIN. CAN'T WAIT TO GO BACK.
Favorite Food? A WELL PREPARED STEAK. REALLY GOOD PIZZA.
What was your first car? 1978 FORD GRANADA (BLACK ON RED…IT LOOKED LIKE THE ORIGINAL BATMOBILE)
What event do you remember most fondly from high school? GRADUATING!!
Do you have any other special talents? I'VE BEEN KNOWN TO DO A LITTLE WOOD WORKING AND DIY STUFF FROM TIME TO TIME. AND, I HAVE A PODCAST CALLED "YOU MAY HAVE SEEN" WHERE I INTERVIEW NAMELESS, FACELESS CAREER ACTORS WHO ARE INCREDIBLE AND HAVE FUN AND FASCINATING STORIES ABOUT THEIR ADVENTURES IN THIS BUSINESS.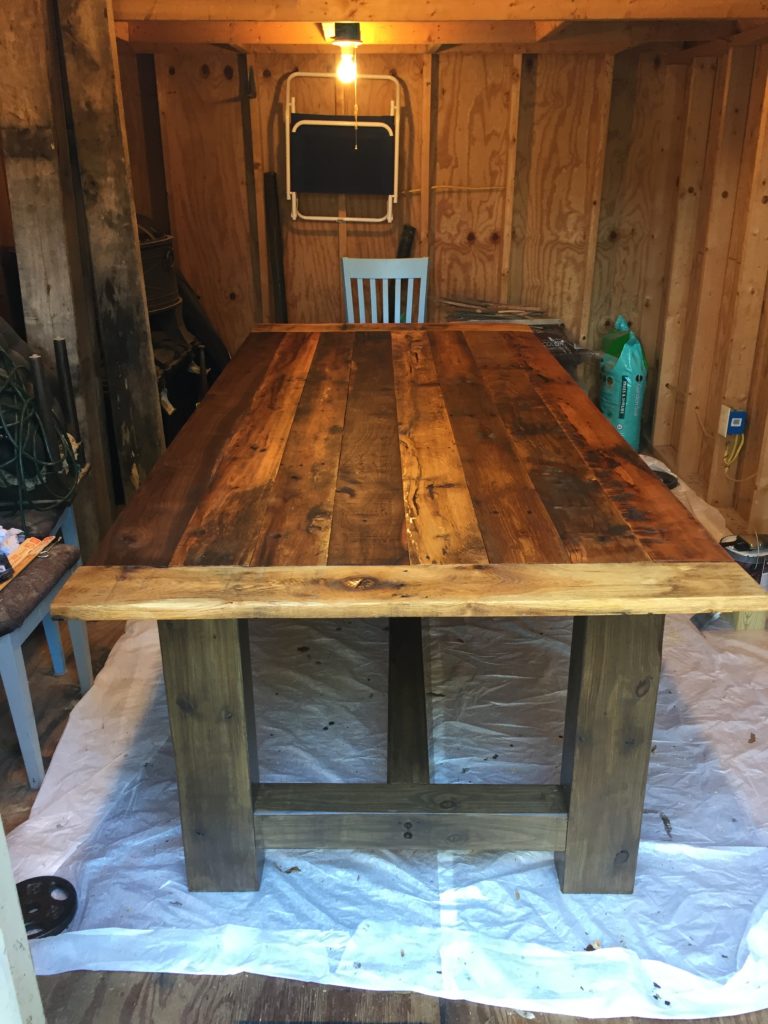 Do you have a 'most memorable session'? IT MAY SEEM A LITTLE ODD, BUT ONE OF MY MOST MEMORABLE SESSIONS WAS A NARRATION FOR A MEDICAL CLIENT. THE COPY WAS INCREDIBLY TECHNICAL AND DENSE, AND ALMOST AN HOUR LONG. I HAD ABSOLUTELY NO IDEA WHAT I WAS SAYING OR TALKING ABOUT. WE GOT IT DONE IN ABOUT AN HOUR AND 15 MINUTES. JIM KNUTH WAS THE ENGINEER AND HE SENT AN EMAIL TO THE ENTIRE PROCOMM STAFF PAYING ME A HUGE COMPLIMENT ABOUT MY SKILLS AND ABILITIES. SEVERAL OF THE PROCOMM GANG REPLIED WITH SIMILAR THOUGHTS. I WAS COMPLETELY OVERWHELMED. I KEPT EVERY SINGLE ONE OF THOSE EMAILS. IT WAS INCREDIBLE.
Dream career if not doing VO work, and could make a living? SUPER HERO, MUSICIAN, GLOVE MODEL. IF IT'S AN OPTION TO DO ALL 3 AS ONE JOB, I'M IN.